Helena Buckley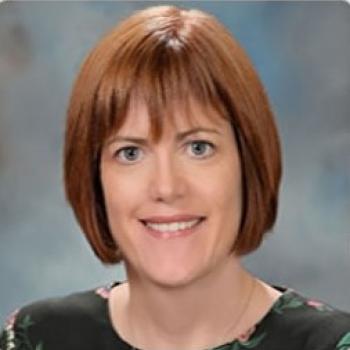 Executive committee member
Helena is the senior director of leadership development as part of the Culture, Capability & Development team in J&J Supply Chain. In this role Helena is responsible for creating and articulating the strategic vision for Leadership Development and is also responsible for overseeing culture and capability programme deployment in EMEA and ASPAC.
Helena has 21 years' supply chain experience in and has held roles of increasing responsibility in Depuy Synthes, Janssen and Global Talent Management. In her most recent roles, she has led and transformed the GOLD, STAR, CompassEQLD, Plant Leader, LE2ED, and LEAP programs.
Throughout her career in human resources, talent management and leadership development, Helena has championed transformative change in J&J and has successfully focused on preparing current and future generations of diverse and inclusive leaders to be successful in their roles and better equipped to deliver the J&J purpose and JJSC promise. Helena is a passionate Supply Chain leader focused on driving value and impact.
Helena received her Bachelor of Business Studies and Entrepreneurship Degree from the University of Limerick.
Helena, her husband Barry and son Conor currently reside in Ireland.
View all members & staff