Kevin Etter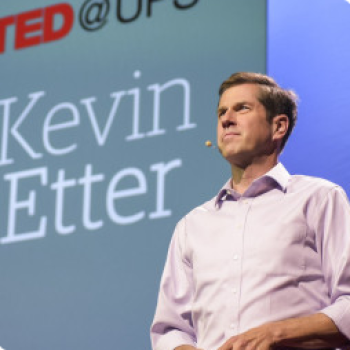 Executive committee member
Consultant to Gavi the Vaccine Alliance
With a body of work shaped by three decades with UPS (United Parcel Service), Kevin has emerged as one of the industry's knowledge leaders in humanitarian, public health, and international aid logistics/supply chain innovation.
From 2013 – 2018, Kevin played critical role in many of the UPS Foundation's humanitarian and public health initiatives including a medical drone network, skilled volunteer programmes and thought leadership efforts in helping to strengthen ministries of health across Africa by leveraging the UPS global network to help bring essential supplies to communities impacted by global crises.
Kevin presented a TED Talk entitled "I am the Donation", which highlights his work with Gavi and the opportunities that our corporate communities have in moving beyond "check book" philanthropy. Kevin is married with two children.
View all members & staff