Pamela Steele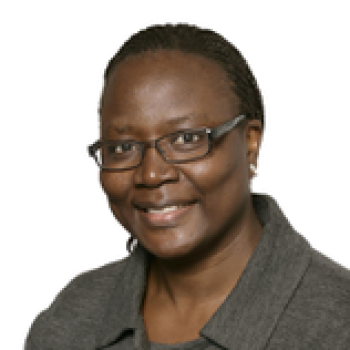 Pamela Steele Associates Ltd
Ms. Steele has over 25 years' experience of working in Logistics and Supply Chain Management for the United Nations and leading NGOs. Her passion to make a difference through supply chain research and knowledge-sharing led her to found Pamela Steele Associates Ltd (PSA). She led the company as CEO from 2013 until 2019 when she stepped down to focus on leading PSA's strategic supply chain transformation programmes.
She was born and raised in Kenya where the struggles that her family experienced inspired her to join the humanitarian and development sector and informed her approach to international development. After her own experience with cancer, which she writes about here, Pamela believes more than ever that everyone deserves access to healthcare.
She advanced from being a procurement officer on the shop floor to holding senior strategic positions including Global Senior Logistics Adviser, and Acting Head of Logistics and Supply. She has held the following management positions in global organisations:
Supply Chain Specialist-Programme and Supply Integration, UNICEF, Denmark
Humanitarian Logistics Specialist, United Nations Population Fund (UNFPA), Denmark
Deputy and Acting Head of Global Logistics and Supply, Oxfam Great Britain
Regional Operations Manager, Oxfam Regional office for Horn, East and Central Africa, Kenya
Regional Relief Purchaser, International Committee of the Red Cross (ICRC), Kenya
Procurement and Logistics Manager, World Vision, Kenya
Ms. Steele is a guest lecturer at several universities, sharing her real-world experience of humanitarian logistics and of the health supply chain in low- and middle-income countries with graduate and post graduate students.
She has a keen interest in mainstreaming gender and co-founded WISE, the Women's Initiative for Supply Chain Excellence, to promote gender issues in the humanitarian supply chain community.
Ms. Steele has an MBA in Supply Chain Management from the University of Leicester and is a member of the Chartered Institute of Purchasing and Supply, and the Chartered Institute of Logistics and Transport UK.
View all members & staff