Zuzana Kusynova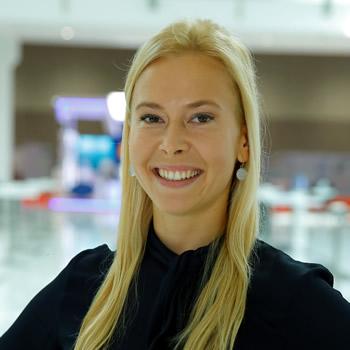 International Pharmaceutical Federation
Ms Zuzana Kusynová is lead for policy, practice and compliance and a programme lead at the International Pharmaceutical Federation (FIP), the global umbrella organisation representing pharmacists. FIP aims to improve global health by enabling better discovery, development, access to and safe use of appropriate, cost-effective, quality medicines worldwide.
Zuzana advises on pharmaceutical policies related to medicines use, safety and pharmaceutical care. She represents FIP at both technical and strategic meetings and ministerial summits.
She is the focal point for FIP's close collaboration with partners, such as the World Health Organization (WHO). She directs international working/expert groups and projects. She works across a wide scope of hot topics in the Global Health Agenda. For example, she is leading the joint WHO-FIP project commissioned by the European Commission on minimising substandard and falsified medical products in Sub-Sharan Africa.
Zuzana has a combined background in pharmacy (PharmDr.) and in management (Master). She is a PhD candidate in pharmaceutical policy and regulation at the Utrecht University, the Netherlands.
Her work in health policy started in 2012 in the Pharmaceutical Group of the European Union (PGEU) that is representing European community pharmacists, based in Brussels, Belgium. She has 10+ years of experience and is based in the Netherlands.
View all members & staff